The RADIOS module has a two fold purpose. First, it allows for a different view of the radio information entered in the Job Ticket module. Second, entering new information here will place that radio's serial number in drop down list of other modules such as Job Ticket, Fixed Equipment, and Depot.
Page One Page Two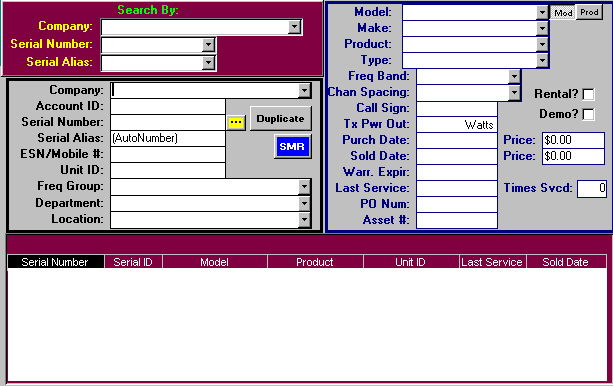 Page One Page Two
The second page of the RADIOS module is for assigning frequencies to a Serial Number. You must select a valid Serial Number in page 1 of the RADIOS module before going on to page 2.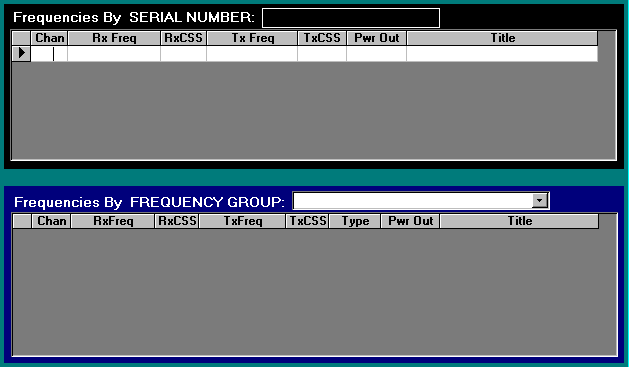 ShopWare™ is a trademark of ComPros, Inc.
All rights reserved.
Last Updated: October 10, 2011